I can't believe my baby boy is almost a year old! Where has the year gone? I feel like I was just pregnant with him. I remember thinking when we were in the hospital and the first couple days home that this 'baby stage' would last forever. I was secretly hoping it would. Although, I love seeing him grow and change. He's becoming a little man more and more everyday. He has his little temper, but he's such a lover. He loves giving kisses, and waving, and laughing. I seriously couldn't imagine any greater love. He is my greatest blessing. Everyday I tell him how he's going to be a big brother and he just smiles. I don't think he understands completely but I think he's going to be a great big brother.
I've been talking to a photographer and setting up a time to do Parker's one year shots! (
http://www.vansuydam.net/
or
http://www.vansuydam.com/
) Seriously, check them out. Their work is fantanstic!
Here's a recent pic of the lil guy: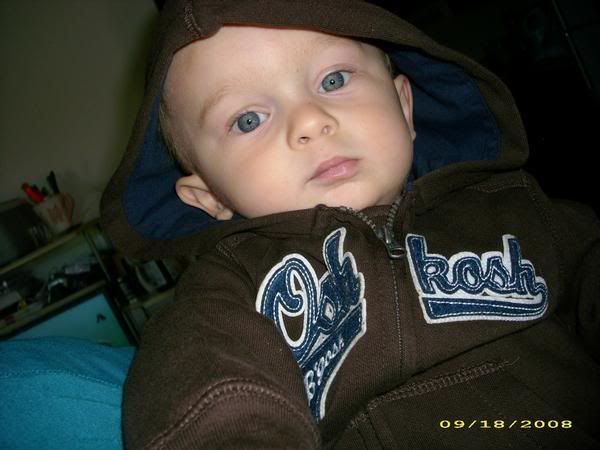 and... here's a video!
(sry its so dark you can barely see it!)