Tomorrow is pretty much my fave day of the year. Brian has to student teach until 3:30 and then works until 8 or 9p. So, we won't get to spend a whole lot of time together. BUT I am still so excited. We always make dinner together and open presents.
This valentine's day isn't going to be as good as the last. Let me fill you in bc I didn't know most of the people who read my blog a year ago:

My last period was Jan 13th and We had been trying to have a baby for a couple months with no hope. Almost every month I would take a test and to my dismay see only one line meaning "no baby yet". I was starting to get very discouraged. During stake conference- I can't remember when it was- a speaker said something to the effect of "patience equals faith". That quote stuck with me and I plastered it all over our apartment. I decided that it would happen when it was supposed to. If I showed patience then I would automatically be exercising my faith. And if I was faithful then I would obviously be patient bc it would happen in His time. So now it is my new motto to life. It was Valentine's day and Oswego & Syracuse got nailed with a storm. We were recieving about a foot per hour of snow. My work in Syracuse called me and closed for the day- and they NEVER close. So, Brian still plowed his way to school but I got to stay home! Lucky me! So I was talking to my very bestest friend Shelby online (who lived in VA at the time- her hubby is in the USNavy). She told me I should take a test. I said I didn't want to because I didn't want to be dissapointed like I had so many times before. Well, I thought about it and I had a test at the house and decided that I might as well take it. So, I went into the bathroom and took the test. I then proceeded to the bedroom where I got on my knees, crying, and petitioned Heavenly Father that his will be done. I had never said that before. I always just prayed that I would be pregnant. So I prayed and cried for the whole 3 minutes. I went back into the bathroom and I saw the 2 lines from the door. We had did it! We were going to have a baby! I jumped up and down and was absolutely elated. I thanked Heavenly Father over and over. It to date was the best feeling of my entire life!! I trudged through the snow to JCPenney which was in walking distance. I bought a cute little light green sleeper with turtles (size nb) and went back home. I wrapped the outfit up with the test. I got changed into my Valentine's clothes and I waited for Brian to come home (about 8 hours later). He opened the gift as soon as he got home and pretty much cried. We were so happy. We were becoming a family. He then made a yummy shrimp scampi dinner and we enjoyed the rest of the day!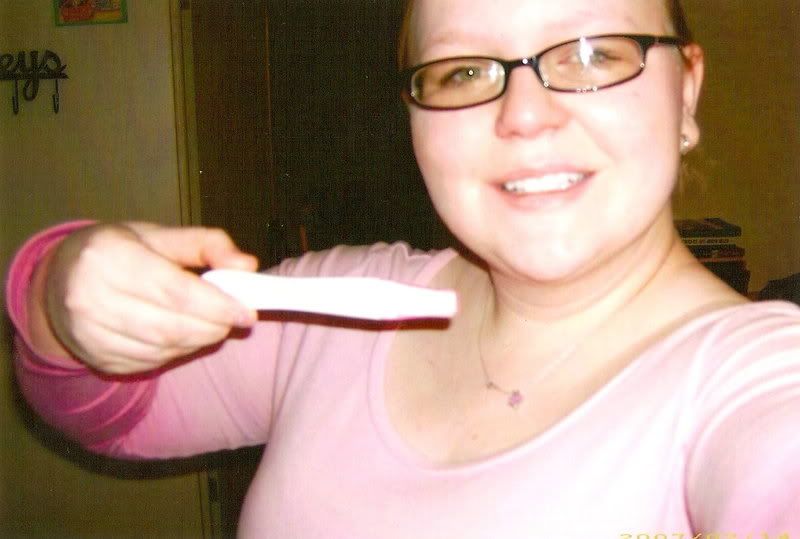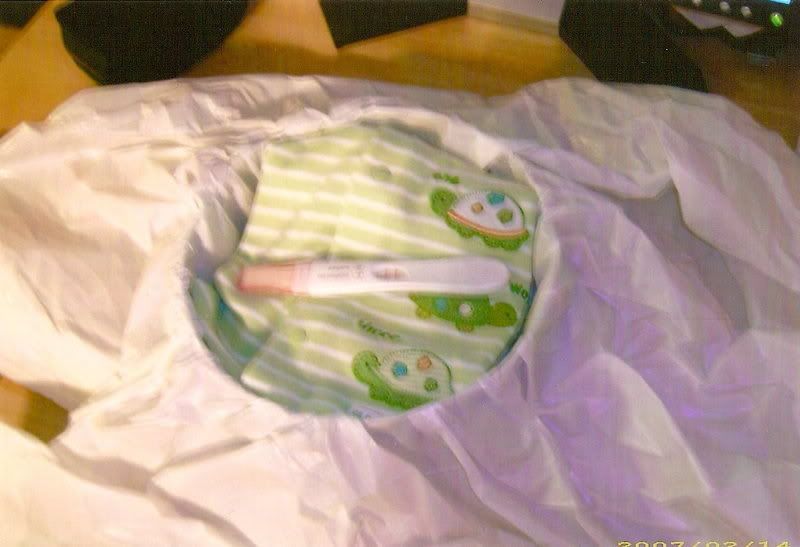 I knew without a doubt that it was God's plan for me to get pregnant then bc I got baptized Oct 14th and I was sure I was going to get pregnant right away because I got baptized and joined the church so I knew Heavenly Father was happy and was going to bless me with a child. Well, my due date was Oct 20th. That was the first Saturday that Brian and I would be able to be sealed in the Temple!! We were able to get to the temple before Parker was born bc we went on a weeknight (oct 16th)- my exact day of confirmation a year later. We went to the 8pm session. I was induced the next morning at 7:15am. Parker Brenner Steffen was born Thurs the 18th of Oct at 6:39pm. Talk about a busy couple days!!